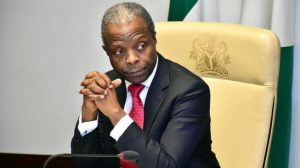 Yemi Osinbajo, Vice-President has noted that he is more interested in serving Nigeria and not about the presidential election in 2023.
With ongoing talks about shifting powers in 2023 to the Southern part of Nigeria, there are rumour  that the vice-president has been in the picture as one of those who could succeed President Muhammadu Buhari.
However, Osinbajo who spoke with members at the virtual conference of the Nigerian Bar Association (NBA), said his attention is on burning issues that need to be addressed not on the 2023 elections.
"I am incredibly grateful for the opportunity to serve Nigeria and right now I am focused on doing just that.
"There are issues to be tackled and that has my undivided attention."