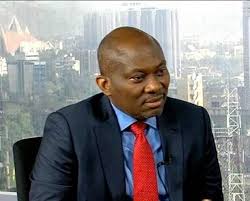 The Minority Leader at the Nigerian House of Representatives,  Ndudi Elumelu  has rejected 30 slot per local government to each member of the minority cacaus in federal  the 774 000 public jobs scheme
Elumelu who made this known in a statement said as true representatives of the people, it was unfair to allocate just 30 slot out of available 1,000 to members from the local governments within their constituencies.
Elumelu said the caucus was demanding more transparency and review of the criteria being used for the allotment.
He alleged the criteria favoured certain interests in the ruling All Progressives Congress (APC) to the detriment and disadvantage of majority of Nigerians.
He maintained the 774,000 jobs were meant for the masses, adding they look up to lawmakers as major channels for social and economic empowerment, a situation, which makes the 30 slots out of the 1,000 per local government grossly inadequate.