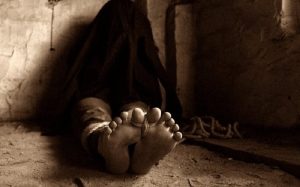 Eight hundred and eight Nigerians have been adopted in different parts of Nigeria between January and July 2020.
According to Daily Trust, out of N4.2 billion demanded in ransom, the sum of N96.4 million was paid to the kidnappers to secure the release of the victims.
Although kidnapping was once primarily a Niger Delta-based problem, with militant groups targeting oil and gas officials for financial and political purposes, it has spread beyond Niger Delta to other regions of the country.
Further information gathered noted that the Nigeria Police arrested and paraded hundreds of suspected kidnappers but did not release the data of those convicted.1
Lawyers who spoke on kidnapping in the country noted that though there were laws on kidnapping, they amounted to nothing if they were not fully implemented.
The reported cases reviewed were recorded in 33 states namely: Abia, Adamawa, Anambra, Bauchi, Bayelsa, Benue, Borno, Cross River, Delta, Ebonyi, Edo, Ekiti, Enugu, FCT, Imo, Jigawa, Kaduna, Kano, Katsina, Kogi, Kwara, Lagos, Nasarawa, Niger, Ogun, Ondo, Osun, Oyo, Plateau, Rivers, Sokoto, Taraba, and Zamfara.
A breakdown of the cases according to the zones show that the oil-rich South-South zone recorded the highest number of cases with Delta State topping the tally with 14 cases followed by Ondo State with 11 cases. Other cases in the zone are Edo (10), Cross River (9) while Rivers recorded the least number of cases in the zone (3).
While the North-Central zone recorded the second-highest number of cases with Niger State topping the tally the North-West zone recorded the third-highest number of cases with President Muhammadu Buhari's home state of Katsina topping in the zone. Katsina recorded 17 kidnapped cases in the period under review.
With 16 cases, the North-East zone came fourth on the list while the South-East and South-West took fifth and sixth positions with 14 and 9 cases respectively.
Five states, including the Federal Capital Territory (FCT), are on top of the tally. While the FCT recorded a total of 22 cases, Katsina followed with 19 cases, then Kaduna and Niger, which had 19 and 18 cases respectively. Delta and Niger recorded 14 cases each.
A further breakdown of the reported cases by months shows that January recorded the highest number of cases totalling 248 followed by July during which 130 cases were recorded while March recorded 121 cases. Similarly, there were 114 reported cases in February, 109 cases in June while April and May recorded 45 and 41 cases respectively.