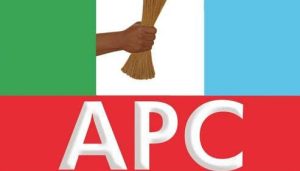 The All Progressives Congress (APC) cruised to victory in the Kano State local government election that held over the weekend.
The party won all the 44 chairmanship and 484 councillorship seats at Saturday's local government poll which held in 11,500 polling units across the 44 Local Government Areas of the state.
This was confirmed on Sunday by the Chairman of the State Independent Electoral Commission, Professor Ibrahim Garba-Sheka.
Announcing the results, Garba-Sheka said "The total votes scored by the candidates is 2,530.577 million. Work is still in progress to ascertain the total votes scored by candidates of other political parties."
He described the election as peaceful and thanked the State Governor, Abdullahi Ganduje for his support in making the election free, fair and credible.
According to the News Agency of Nigeria (NAN), 12 political parties took part in the election.
Meanwhile, elder statesman, Tanko Yakasai, during a recent interview said other regions in Nigeria are known for blaming northerners for their problem when the North has the highest number of poor people in the country.
He further stated that the region has produced more leaders than other regions but has a lot of issues it's fighting.
Yakasai while speaking on Thursday at an online conference, themed, 'The 2nd Never Again Conference: 51 years after the Nigerian-Biafran civil war', hosted by Nzuko Umunna, an Igbo Think Tank, in partnership with Ovation International and Njenje Media, said the fractional tendencies in the country must be addressed.
Yakasai while reacting to the statement by Afenifere leader, Ayo Adebanjo, and leader of the Indigenous People of Biafra, Nnamdi Kanu, that the North does not have interest in restructuring the country, said, "I'm a northerner but we are the most unlucky people in this country."
"Most people blame us for their problems but we are the poorest in the country."