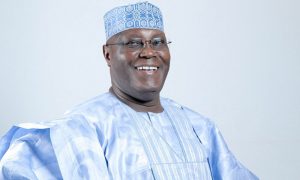 A dispute between Alhaji Atiku Abubakar, the son of former Vice-President Atiku Abubakar, and his former wife, Maryam Sheriff, over the custody of their children will come to an end soon.
The Upper Area Court in Kubwa, Abuja, has fixed October 8 for the adoption of final written addresses in the suit.
Sheriff, who instituted the suit, is seeking an order asking the court to grant her custody of their three sons.
However, Atiku has vehemently disagreed.
The judge, Bashir Dansule, picked the date for adoption of final address by the parties after Atiku's lawyer, Abdullahi Hassan, presented his last defence witness on Wednesday
The defence witness, Lawra Kamchi, 42, testified in Hausa language, and an interpreter, translated to translated to English by a court interpreter.
After Kamchi finished testifying, Hassan applied to close the case of the defence.
Responding, the claimant's lawyer, Nasir Saidu, noted that he has no intention of calling a witness.
He urged the court to allow him to argue on points of law on the basis of the   evidence and testimonies of the defendant's witnesses.
The judge then adjourned the case till October 8 for the adoption of final written addresses by the parties' lawyers.