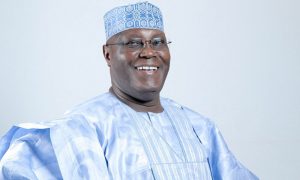 Atiku Abubakar, former Vice-President has accused the National Broadcasting Commission (NBC) of seeking to "exterminate" the media under the watch of the All Progressives Congress (APC).
According to him, the NBC is using its newly launched code to destabilize the media.
The code has caused a nationwide outrage in which the fine for hate speech was increased from N500,000 to N5 million.
Many have also lamented saying that its target is to hinder press freedom.
Others have accused Lai Mohammed, minister of information, of hijacking the NBC's powers through the code.
Atiku, in a statement today accused the authorities of constricting free speech in the guise of preventing hate speech.
"It is globally acknowledged that one of the core functions of the mass media is to inform the society on all ranges of issues, not even to the exclusion of national security issues," he said.
"In many advanced democracies the world over, criminals on even wanted lists of law enforcement agencies have reached out to the media to express their opinions about the crimes that they had perpetrated and the media space was not denied to them.
"As a matter of fact, it seems somewhat contradictory that a country like ours, which is in the throes of national security skirmishes, would choose to shrink media access to critical information.
"It is not known if any society had won the war against terrorism by placing a restriction to access to information, in the way the NBC had done."