One of the well-known private Universities in Nigeria, Bowen University, located in Iwo, Osun State has sacked some members of its staff.
It is understood that not less than 100 members of staff were dismissed by the institution in what it noted as a restructuring process.
The development is coming amidst growing concerns of the effect of the ravaging coronavirus on the country's economy.
Speaking on the development, the Public Relations Officer of Bowen University, Mr Toba Adaramola confirmed that the institution sacked some staff which included both academic and non-academic staff members.
He said this is due to a restructuring process in the institution's way of running its activities, adding that about 8-10% of the workforce was affected.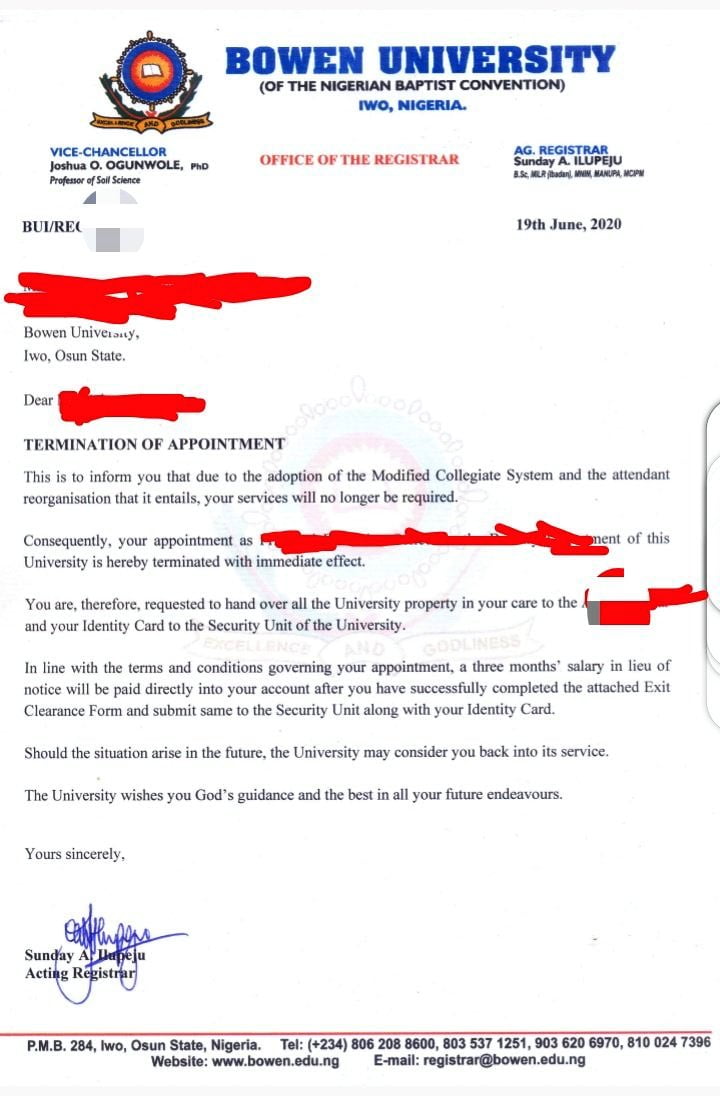 "The decision affected those in academics and non-academic staff. In August 2018, it was discovered that the university is heading toward inflection point and the management deliberated on the reasons for the inflection.
"It was discovered that change of culture was part of the problem. Hence we embraced technology and so many staffers were no longer needed to perform certain duties.
"Although it is a painful decision but one that is necessary to sustain the university since it is not public institution that can rely on any subvention apart from the fees it charged its students", Adaramola said.
He added that the school has taken necessary measures to give a soft landing to those affected by making adequate compensation available for them.