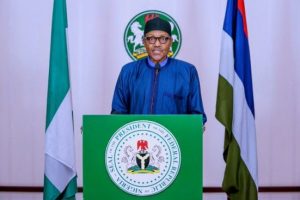 President Muhammadu Buhari has Proposed a shorter time limit for criminal cases in  Nigeria.
Naija News Understands that President Buhari who was represented virtually by Vice President Yemi Osinbajo at the 60th Annual General Conference (AGC) of the Nigerian Bar Association (NBA), with the theme, 'Stepping Forward.'
Osinbajo advised  that we should conclude criminal cases from the High Court to the Supreme Court within 12 months, while civil cases should not last longer than 15 months. He also  described the  justice administration in the country's courts as being "terribly slow", adding that it needed urgent reform.
Touching on the issue of judge's appointments, the president recommended that aspiring judges should take tests.
He also criticised the spate of conflicting court orders by judges, saying at least eight conflicting court orders were made by different judges within six weeks during the recent leadership crisis that rocked the All Progressives Congress (APC).