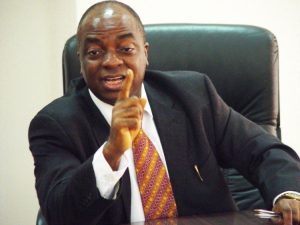 Bishop David Oyedepo, founder and presiding Bishop of the Living Faith Church A.K.A Winners' Chapel has disclosed that he's not scared of the Coronavirus disease.
The outspoken clergy further claimed that if anyone infected by the virus is brought to him, he will pray for such a person and he/she will recover.
Oyedepo added further that he won't wear gloves before attending to the person as what he carries is eternal life, not human life.
He made the declaration during the church's covenant hour of prayer on Saturday, where he noted that people will soon understand that they have been deceived.
"Can you imagine anyone bringing coronavirus patients to me and I won't lay hands on him? Will I wear gloves to lay hands on them? I will lay hands on them; breathe into them; embrace them. What you carry is eternal life, it's not human life. You should know that," he declared.
Oyedepo added that the virus is a plot by the devil to dehumanize humanity, adding that "they have been grossly deceived."
"Someday, they will know that they have been deceived. They will all know that they have been grossly deceived."
"You've covered your mouth: do you cover it when you want to eat or there is no coronavirus when you are eating? I just look at it and say, 'what is all these?'"
Naija News recalls Bishop Oyedepo has continued to criticize the government's position on the coronavirus pandemic, including the closure of churches.
Scientists and health experts are still working round the clock to get a cure/vaccine for the Coronavirus and in the meantime, have advocated personal hygiene including the washing of hands, social distancing, and use of nose masks as part of measures to curb further spread of the virus and keep safe.