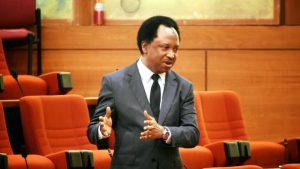 The former lawmaker representing Kaduna Central senatorial district, Shehu Sani, has condemned the decision of the Federal Government to fix resumption date for schools amid the COVID-19 second wave.
Sani in his post on Twitter stated that the federal government is confused on how to tackle the second wave of COVID-19.
The former lawmaker called on state governments to pay more attention to reopening of school and other COVID-19 regulatory measures and not the Federal Government.
He wrote, "Reopening schools and other #COVID19 regulatory measures should be a matter for the states and not the FG; the 36 states, including FCT have different infection rates. There is evident confusion on how to tackle the second wave."
Meanwhile, schools have resumed in some states like Kwara, Osun, Lagos, Abuja and Ogun States.
The development saw two secondary schools in Osogbo, Osun State Capital on Monday, January 18 send back home some students for not appearing with their face masks.
Also in Ilorin, Kwara State capital, authorities of some schools in the state decided to turn back students without their face masks.