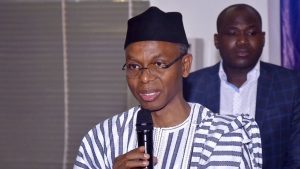 The Kaduna State government has finally approved Monday 22nd February 2021 as the resumption date for schools in the state.
The State Commissioner for Education, Dr. Shehu Muhammad in a statement on Friday directed all SS2, SS1 and JS2 in public and private secondary schools, as well as Primary 4, 5, and 6 for public primary schools and Primary 3, 2, 1, and Nursery classes for private primary schools, including Islamiyah schools to reopen.
The government, however, warned that the state's COVID-19 Task Force will be on ground to monitor all schools, hence all principals and headteachers must ensure compliance with COVID-19 protocols.
"All administrators of public and private schools must continue to comply with all COVID-19 protocols as any violation may lead to the closure of the affected school without any notice.
"Schools will continue to run shifts to enable them to sustain the guidelines already in place and take personal responsibility for their own health by continuing to abide by the simple preventive measures already in place.
"School administrators of public and private schools should continue implementing the blended learning system while the Ministry is assuring the public of continuing the e-learning program using Google classrooms, radio and television stations and other online platforms," Muhammad said.
Meanwhile, the Kaduna State Governor, Nasir El-Rufai on Friday told Nigerians to join politics and participate actively if they want to contribute their quota to making the country work.
According to him, this is the only way to see change happen as the best of hands and minds need to be involved in politics.
The Governor made the submission when he spoke in Lagos at 'Radio Now's Urgent Conversation' with the theme, 'The Fierce Urgency Of Now: Tactics And Strategies To Pull Nigeria From The Brink'.
In his submission, El-Rufai noted that the best people in the private and public sectors can also contribute their quota to nation-building by becoming active in politics.
He added that the younger generation shouldn't only watch from the sidelines but become active, overwhelm the political parties and chase the older ones out of power.