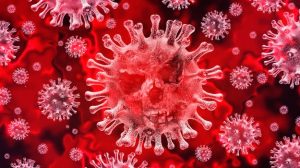 A new statistics has revealed the number of COVID-19 cases in Africa to be over 489,000 in the past 24 hours.
The new statistics was released by the World Health Organization (WHO) regional office for Africa in Brazzaville, Congo.
WHO further tagged the number of recoveries at 235,000 across 54 countries in Africa.
The update was given by the United Nation Health Agency via a tweet on its Official Twitter account today.
The tweet revealed that 11,500 people have died from the disease in Africa.
"Over 489,000 confirmed #COVID19 cases on the African continent – with more than 235,000 recoveries & 11,500 deaths," WHO tweeted.
The WHO African region coronavirus dashboard showed that South Africa, Egypt, Nigeria and Ghana have continued to top the list of countries with the highest reported cases.
In Nigeria, the rising cases of COVID-19 may lead to a declaration of fresh lockdown orders again, the Presidential Tasks Force has said.
Speaking during its press briefing yesterday, its chairman, who is also secretary to the government of the Federation, Boss Mustapha, lamented that the cases were increasing as a result of the disregard people are having for the guidelines
Mustapha noted that events in the coming weeks would determine the next line of action.
Read more here