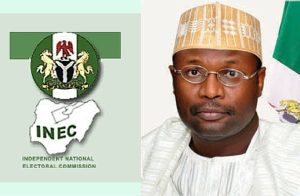 The Independent National Electoral Commission (INEC) has warned that the commission will not extend the deadline already given for political parties to hold primary elections as regards the Edo governorship election.
The warning was handed down by the INEC chairman, Prof. Mahmood Yakubu during the second virtual meeting of the Inter-agency Consultative Committee on Election Security ICCES in Abuja on Wednesday.
The INEC boss told all 15 political parties participating in the planned September 19 Governorship Election in Edo state that they have the next 10 days to conduct their primary elections.
Yakubu said; "Turning to the Edo Governorship election, all political parties interested in fielding candidates for the election are reminded that they must conclude their primaries for the nomination of candidates in the next 10 days."
"The deadline is Saturday 27th June 2020. I must stress that the date is firm and fixed. There will be no extension of the deadline. While the conduct of primaries and nomination of candidates will be the sole responsibility of political parties, our officials will monitor the primaries as required by law.
As a reminder, the INEC chairman also warned that the political parties must submit the names and other details of the candidates that emerge from their primaries latest by 6pm on Monday, 29th June 2020.
"Similarly, there will be no extension of time for political parties that fail to submit the names and other details of the candidates that emerge from their primaries using the dedicated portal created by the Commission."
"For emphasis, the deadline is 6:00pm on Monday 29th June 2020," he stated.
A warning was also handed to the political parties as regards the eligibility of candidates to be presented to INEC as recommended by the country's constitution so as to avoid episodes recorded in the Bayelsa and Kogi State governorship elections.
INEC warned that "A candidate nominated by a political party must be a Nigerian citizen by birth; must have attained the age of thirty-five (35) years; must be a member of, and sponsored by, a political party; and must be educated up to at least School Certificate level or equivalent."
As touching the COVID-19 pandemic and its attendant effects on conducting elections, Prof Yakubu added that safety compliance as handed down by health experts will be adhered to.
"In the context of the COVID-19 pandemic, we should also ensure compliance with the protective measures contained in the recently published Commission's policy as well as the advisory by health authorities. In the context of the current global health emergency, we have the additional responsibility to ensure the conduct of free, fair, credible and safe elections", the INEC Chairman stated.