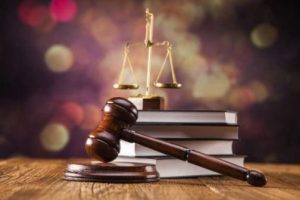 An Ekiti State High Court sitting in Ado-Ekiti discharged a rapist who had pleaded guilty to charges against him.
Naija News understands that the rapist, Dennis Kiyede was pardoned and declared free on Wednesday, February 17 by the court judge on a health basis.
The convict was said to have raped his 16-year-old cousin on 14 February, 2019 at Ilupeju, Ijan Ekiti, while she was living with him. Naija News understands that he was apprehended and later prosecuted by the police on a one-count charge of rape.
However, Kiyede was pardoned and released from the prison by the Judge, Mr Adeyeye who noted that "the prosecution had established that the offence of rape was committed by the man, pardoned him on grounds of ill health.
Adeyeye said in court:  "I find him guilty of the offence as charged and he is accordingly convicted.
"It is obvious that the accused is very ill as he could no longer stand on his feet.
"The accused person, who has been in custody since he was arrested, must have learnt his lessons.
"In the circumstances, the accused person is hereby cautioned and discharged."
Meanwhile, Joe Ligon, a man who was convicted in 1953 for allegedly involved in a robbery which claimed two lives has been released from prison.
Naija News understands that the old man got released from the Pennsylvania prison after clocking age 83.