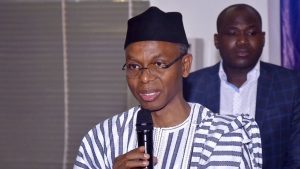 Kaduna State Governor, Nasir El-Rufai has cancelled the initial process for the appointment of a new Emir of Zazzau.
El-Rufai in a post on his Twitter account on Wednesday said the cancellation was due to the exclusion of two interested applicants.
The Governor tweeted, "Kingmakers of Zazzau Emirate are currently engaged in a fresh process to recommend candidates for the office of the 19th Fulani Emir of Zazzau."
"KDSG directed a new round of the selection process after cancelling the initial process, which excluded two interested applicants."
Recall that kingmakers nominated three princes last week Thursday.