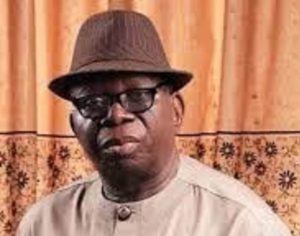 The dead has been reported of former Nigerian senator, Etang Umoyo.
Reports reaching Naija News at this time revealed that the former lawmaker had died on Saturday, February 13 after suffering from an undisclosed sickness.
A relative disclosed on Monday, February 15 that the lawmaker who represented Akwa Ibom South District during the aborted Third Republic died at the age of 71.
Umoyo was a foundation member of the Peoples Democratic Party (PDP) before he defected to the All Progressives Congress (APC) in 2017. He later returned to the PDP in 2018, claiming he was doing so in order to help Governor Udom Emmanuel win a second term.
Meanwhile, a Hausa leader in southwestern Nigeria's Oyo State has confirmed that 10 people have been killed in attacks by Hausas on a group of misguided Yoruba.
The incident took place after a Fulani man died in a Shasha market as a result of an altercation between a Baha'i stray farmer and a Fulani shopkeeper in the market on Thursday.
Eyewitnesses said the Bahaushen, who was pushing a basket of tomatoes, fell in front of the woman's shop which caused the tomatoes to spill. That is why the woman said he had to pick all the tomatoes, which led to a riot that left one Bayerabe dead.