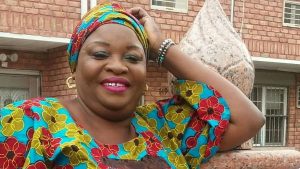 Renowned Nigerian actress, Bose Adewoyin, better known as Madam Tinubu has been confirmed dead.
The deceased who became famous in the Nollywood industry following her role more than three decades ago as Madam Tinubu in the Yoruba movie titled 'Efunroye Tinubu' reportedly died on Tuesday, June 23, 2020.
According to a member of the Lagos State Council for Arts and Culture, Adewoyin before her death contributed immensely in many editions of the National Festival of Arts and Culture, NAFEST.
Reports, however, confirmed that the veteran has been laid to rest since yesterday a few hours after she seized breath.
Meanwhile, there have been rumours around that Nollywood Actress, Genevieve Nnaji cause the crash of the marriage between Dare Ajayi and fashion Iconola, Olamide Agunloye.
According to reports, Olamide Agunloye is bisexual I.e she can have sex with both a man and woman and her female sexual partner is Genevieve.