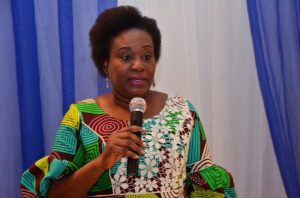 The Head of Service to the federation, Folasade Yemi-Esan, has berated the Nigerian lawmaker for illegally approving the extension of service and tenure of Mohammed Sani-Omolori, clerk of the national assembly.
According to a memo which was written to the leadership of the National Assembly, Dr Yemi-Esan asked them to reverse the extension of service and the retirement age of workers in the federal parliament.
Yemi-Esan said the public service rules provide only "for the attainment of 60 years of age or 35 years of service for an officer to retire, whichever comes earlier".
"The 1999 constitution of the federal republic of Nigeria (as amended) classifies the clerk and other staff of the national assembly as public servants whose conditions of service are guided by the public service rules which derives its existence from section 169 made pursuant to section 160(1) of the constitution," she said.
Hower in another development, House of Representatives has moved to sanction any security agent who refuses to arrest members of the executive over contempt of parliament –
The House said that some ministers and heads of agencies have refused to honour summons of the NASS