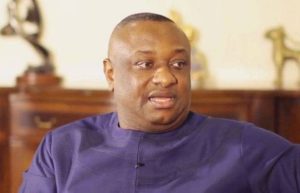 The federal government of Nigeria has released the link for members of the public to have access to members of their state committee that will be in charge of selecting people for recruitment in the Special Public Works Programme.
The federal government had previously disclosed through the Minister of State for Labour and Employment, Festus Keyamo (SAN) that 1,000 persons per each local government area in the country will be engaged by the programme.
The Minister on Monday disclosed that he has inaugurated the 20-member Committees in 36 States and the FCT that will select the 1000 persons per LGA.
"Earlier today, I inaugurated, by virtual means, the 20-member Committees in 36 States and the FCT that will select the 1000 persons per LGA that would be engaged by the FG in the Special Public Works Programme," Keyamo wrote.
As earlier reported by Naija News, President Muhammadu Buhari had approved the recruitment of 774, 000 Nigerians on the Special Public Works programme in the country as part of efforts to cushion the economic effects of the global coronavirus pandemic on citizens.
Speaking on Monday while virtually inaugurating the committee for the project, Keyamo vowed not to succumb to moves by some politicians to hijack the process.
He also warned the state chairmen against sabotaging the programme which promises to give job opportunity to citizens. According to him, any chairman who refused to adhere strictly to guidelines made available for the process would be immediately removed from the position.
"Before coming here today, there has been an attempt by certain political leaders to say I must come and see them behind the scene first to determine who gets what and how, and I said no. I am ready at any time for a public debate on this with them," the Minister added.
"I think the chairmen can stand on their own; don't go and hold meetings in the house of politicians to select; hold your meetings in NDE offices. Don't go and meet in any government house to hold any meeting, don't go to any politicians' house to do selections."
It will be recalled Keyamo about two months ago, while inaugurating the Inter-Ministerial Committee on the Extended Special Public Works Across the 774 Local Government Areas of the Federation vowed to rather resign his position than allow any politicians hijack the recruitment process.
Click here to access the link to check your State Committee.