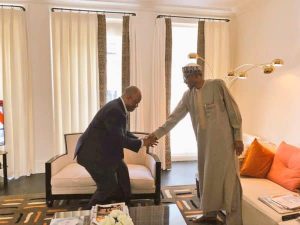 The Federal Government of Nigeria has been asked to dissolve the Niger Delta Development Commission, NDDC management as community described the organisation as a household of corruption.
According to the Civil Society Organisations (CSOs) and community representatives from the Niger Delta, new leadership is needed in the commission to operate an open-door policy and to as well promote transparency and public accountability.
The representatives expressed its dissatisfaction with President Muhammadu Buhari's led administration for failing to yet prosecute those who were previously accused of the crime or even made them refund the misappropriated funds.
The CSO (s) in a statement made available to newsmen on Monday, July 20 via its Communications Officer, Social Development Integrated Centre, Peace Agbo accused also the National Assembly for failing in its oversight function of conducting regular assessment of the work of the agency.
The statement reads; "Most of the projects implemented by the NDDC in the Niger Delta are not as desired by the concerned communities, are of substandard quality and do not stand the test of time.
"The Niger Delta Development Master-Plan has been largely abandoned by the NDDC. Communities do not have open communication channels with the management, nor effective participation."
The CSOs again noted that a Global Memorandum of Understanding (GMoU) template is needed to promote a public-private partnership approach. The two bodies in their resolution also demanded a permanent independent audit team that will be responsible for a periodic assessment of NDDC finances and spendings.
It urged that the NDDC Act should be well reviewed and defined and as well stipulate penalties for non-compliance to the act.
Meanwhile, the Peoples Democratic Party (PDP), Nigeria's main opposition party, has called on President Muhammadu Buhari to immediately suspend the Minister of Niger Delta Affairs, Godswill Akpabio.