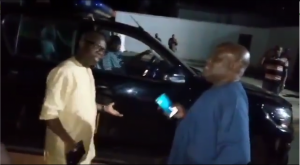 Ondo State Commissioner of Police, Mr Salami Amidu Bolaji has debunked the report of withdrawing the security details attached to the Deputy Governor of the state, Agboola Ajayi.
Naija News Understands that Ajayi had earlier accused the police boss of endangering his life, that of his family and aides by withdrawing his security details few days after he announced his resignation from the All Progressives Congress (APC)
The police commissioner who denied the allegation stated that only the Inspector General of Police can post and withdraw security details attached to Deputy Governors.
Salami also averred that it has become an artistic and aesthetic mess in Nigeria to see citizens disparaging their own police, and further called Ondo people to save him and Ondo Police Command from an "orchestrated rumour". He maintained that he will never do anything that may be inimical to the life and property of anyone.