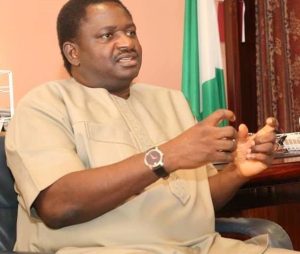 The presidency has declared that adequate equipment has been made available for all security agencies in the country including the military.
This was disclosed on Tuesday by Mr. Femi Adesina, Special Adviser to President Muhammadu Buhari on Media and Publicity when he appeared on a programme monitored by Naija News on Channels Television.
The presidential media aide, however, added that though the security agencies are not complaining about equipment, the government is still working to make more sophisticated weapons available to them to combat insurgency in the country.
He said, "Most of the security agencies did not complain of lack of equipment. Additional equipment is coming in from Jordan, United States but the complaint was not majorly about equipment, the military is well equipped."
His submission is coming at a time the President also noted that more could have been done in the fight against Boko Haram and other forms of insurgency if not for the limited resources.
President Buhari made the disclosure on Monday during a meeting with the Association of North East Governors at his office in Aso Villa.
He added that the COVID-19 further aggravate the situation. But he said there were more concerns about the security situation than it had when he took office.
Adesina on Tuesday also cautioned those who make unfounded allegations about the security situation in the country, noting that such unguarded statements are not okay for the development of the country as well as the morale of the security agents.
"People that you think are well educated, that are large-minded enough still operate from ethnic consciousness and make wild allegations about security in the country.
"They are not helping the situation but it is a democracy, they can say whatever they want to see, it doesn't mean what they are saying is founded on truth but they should realize that when they make those wild allegations, those things are not good for the country," he said.