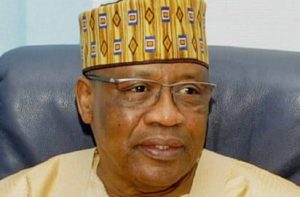 Former Military President of Nigeria, Gen Ibrahim Babangida(retd), IBB, has noted that it is ridiculous to say that the military created the country's problems, even when civilians were the ones running the institutions.
IBB was Nigeria's president between 1986 to 1993.
According to him, the ministries, parastatals and institutions were run by civilians, do he sees mo reason why anyone will say the military created any issues.
Babangida made this known in an interview with Channels TV on Friday night.
He said: "You were there to show us how the civil service operates, how the system works; the institutions of governance. All these are civilians' prerogative.
"We didn't create problems. We created the framework for subsequent administration to build on: infrastructure, democracy and free-market economy.
"We were able to capture and bring to our country what the world is doing."
He then went on to describe how stupid it is for any soldier to seize power today, as is currently happening in Mali.
According to him, the world has become smaller and embraced democracy, so "I said stupid because the moment you take over ECOWAS, AU, EU, UN, the Super Powers will come after you with sanctions."