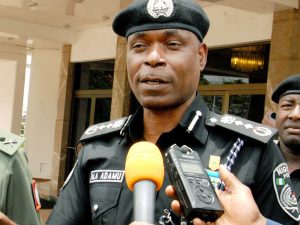 The Nigeria Police Force has said that some criminal herders had been arrested and prosecuted over various crimes in some parts of the country.
Naija News reports that the presidential spokesperson, Garba Shehu had revealed on Monday that the federal government is prosecuting many criminal herdsmen across the nation.
He also urged the police to release the names of all those criminal herders being prosecuted particularly in Benue State.
"The fact now is having spoken against it, it follows that all security agencies must take their line of action from the president's remark and do that which is necessary which is to stop the escalation of the violent attacks being witnessed in some parts of the country and ensure that it does not go beyond where it has been recorded."
"I hope the headquarters of the police will take responsibility and publish the full list of Fulani herders who are undergoing trials in various states, particularly in Benue State.
"Trials are going on, convictions have been made and the president cannot be complicit. It is very uncharitable. The president cannot be complicit in the kinds of things being said of him," he had said.
But a source at Force Headquarters told Vanguard that some herders had been arrested over various crimes bordering on rape and murder.
According to the source, Governor Samuel Ortom of Benue State recently confirmed the arrest of over 300 herders, with over 900 heads of cattle and sheep, in the last three years, for violating the state's Open Grazing and Ranches Law of 2017.
He said some of those arrested were charged to court and should be serving their jail terms. He, however, could not state if the Force would be publishing names of herders arrested, h
The police source further highlighted some of the arrests to include that of four herders recently in Plateau State, for allegedly raping some minors.
Their names were given as Hamisu Mohammed, 18, Rayanu Mohammed, 15, Mustapha Yunusa, 15, and Abbas Salisu, 17.
Police sources said:  In July 2019, three herdsmen were arrested for allegedly killing a 40-year-old farmer, Rafiu Sowemimo. Two other herdsmen,  Abu Adamu and Muhammadu Aliyu,  were arrested in the same state for alleged armed robbery and rape. We have made arrest of many of them. We can't readily state the number of arrest made so far".