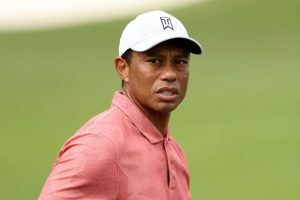 Legendary golf player, Tiger Woods, was on Tuesday rushed to the hospital after sustaining injuries in a single car crash.
Naija News reports that he suffered moderate to critical injuries after he was pulled out from the car crash.
It was gathered that Woods who was rescued by the 'jaws of life' was the sole occupant of the vehicle.
Woods' vehicle was going north on Hawthorne Boulevard at Blackhorse road, on the border of Rolling Hills Estates and Rancho Palos Verdes, when it crashed and sustained "major damage," the Los Angeles County Sheriff's Department said in a statement.