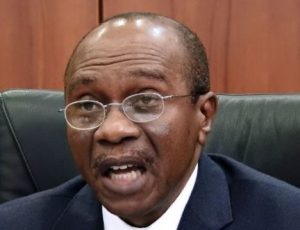 The Central Bank Governor, Godwin Emefiele has Vowed to save the Nigerian economy from the Upcoming recession despite several predictions from many business analysts.
Emeifele also promised that he will not be disturbed in its efforts in spite of the push by some vested interests to impugn the integrity of the bank. He said such persons want to discredit the institution through deliberate misinformation, complete fabrications and outright lies.
Speaking further, the Bank's Director, Corporate Communications Department, Isaac Okorafor, via a statement said the bank, in pursuit of its mandate enshrined in the CBN Act 2007, as Amended, would continue to strive to ensure accretion to the external reserves to safeguard the international value of the naira.
He added that it would continue to ensure that no individual or institution circumvents the system.
However, The collapse in oil prices coupled with the COVID-19 pandemic is expected to plunge the Nigerian economy into a severe economic recession, the worst since the 1980s,
Naija News Understands that the World Bank made the prediction in its latest Nigeria Development Update (NDU). The report, "Nigeria In Times of COVID-19: Laying Foundations for a Strong Recovery," released on Thursday, estimated that Nigeria's economy would likely contract by 3.2 per cent in 2020.