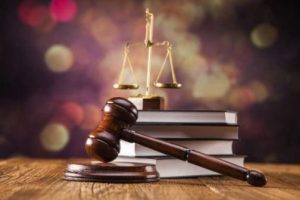 According to a report confirmed by the Delta State Police Command, a mother has allegedly killed her seven-year-old child after she reportedly engaged him in a difficult punishment.
A source revealed that the woman had asked the child to observe a popular punishment 'sit in the air', unfortunately, the boy was weak due to severe hunger and thereby fell.
The woman who is said to be a resident of Agbarha, a community in Warri South council area of Delta State, reportedly pounced on the child, flogged him until he lost consciousness and died.
"The mother punished the boy by asking him to 'ride a bike' (sit in the air) but the boy was too hungry to do it. She became very angry and flogged him until he collapsed and died," the eyewitness revealed.
Naija News, however, learnt that the cruel mother has been arrested and currently in detention while the state police command interrogates her.
In a similar case, Naija News reported that a two-year child reportedly raped in Idumota in Lagos State was again beaten by her mother who blamed her for the incident.
According to the mother, while responding to questions from the crowd, the child is very stubborn and will not stay in one place. She was, however, condemned by people for again inflicting more pains on the toddler, calling her 'Ashawo', meaning (prostitute) despite the situation at hand.