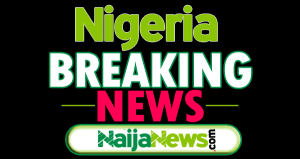 This is a roundup of some breaking news in Nigeria for Today, Friday, 2nd, October 2020
I'm Doing  More With Scarce Resources Than Past Governments – Buhari
Nigeria's President, Muhammadu Buhari says he is doing more scarce resources than past governments in the West African country did.
Naija News reports that President Buhari made this claim in his nationwide broadcast to mark the nation's 60th independence on Thursday, October 1.
Zamfara: Matawalle Reveals Amount APC's Yari 'Stole'
Governor Bello Matawalle of Zamfara State has accused the previous administration in the state of stealing N107 billion from the treasury.
The Zamfara Governor made this known in a post on social media side, Twitter on Thursday.
2021 Budget: Buhari To Borrow Over ₦4tr Next Year – Nigerian Lawmakers
Lawmakers  at the House of Representative has approved the 2021-2023 Medium Term Expenditure Framework with a new borrowing plan of N4.28 trillion, (including foreign and domestic borrowings) for the 2021 fiscal year
Naija News learnt that the lawmakers approved N3.12 trillion for debt and another N220 billion as sinking funds for the year 2021 while adopting a $40 benchmark, N379/$ exchange rate, a daily oil production of 1.8 mbpd and an inflation rate of 11.95 percent
Nigeria At 60: My Victory Is A Call For Service And Sacrifice – Obaseki
Edo Governor Godwin Obaseki has once again described his victory at the recently concluded polls at the state as wake up call for quality leadership and Sacrifice. He also  stated that there is no division among political parties in the state, assuring that he will carry everyone along in his government.
He gave the assurance in Benin, the Edo state capital, during an event with the theme: "Together," organised to celebrate Nigeria's 60th Independence Day.
Edo: 'We Will Act Soon Against Obaseki's Victory – Ize-Iyamu
The All Progressives Congress Governorship candidate in the Edo State election, Osagie Ize-Iyamu, on Thursday noted that he and his party are at liberty to pursue any legal option if they want to as long as the peace of the state is not threatened.
Ize-Iyamu in his statement noted that his party is collating facts and would soon speak authoritatively in the best tradition of rule of law, fairness to all and due process.