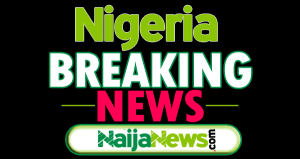 This is a roundup of some breaking news in Nigeria for Today, Sunday, 28th, February 2021.
No Difference Between Kanu, Igboho, Shekau – Adamu Garba
Former Presidential aspirant, Adamu Garba, on Saturday said there is no difference between the leader of the Indigenous People of Biafra, Nnamdi Kanu, Yoruba activist, Sunday Igboho, and the leader of Boko Haram, Abubakar Shekau.
Garba who took to his Twitter account wrote, "There is practically no difference between Nnamdi Kanu, Sunday Igboho and Abubakar Shekau except that Shekau started much earlier than the rest two. Plain and simple!"
Why We Arrested Salihu Tanko Yakasai – DSS
The Department of State Services (DSS) has confirmed that it arrested a now sacked media aide to the Kano State Governor, Abdullahi Ganduje, Salihu Tanko-Yakasai.
The DSS in a statement on Saturday night confirmed that Tanko-Yakasai is in its custody about twenty-four hours after he was picked up.
Insecurity: Buhari Blames State Governments For Rewarding Bandits With Money, Cars
President Muhammadu Buhari has warned state governments to stop the practice of giving cash, cars, and other forms of rewards to bandits in the name of negotiating with them.
The President noted that such practices are dangerous and only elevate the level of criminal activities in the country.
Ganduje's Sacked Aide, Yakasai Will Rise Politically – Fayose
The former Governor of Ekiti State, Ayodele Fayose, on Saturday commended Salihu Yakasai, the sacked media aide to the Kano State Governor, Abdullahi Ganduje.
Naija News had earlier reported that Governor Ganduje sacked Yakasai after he criticised the government led by the All Progressives Congress at all levels over the issue of insecurity in Nigeria.
Boko Haram Landmine Injures TCN Workers On Official Duty In Borno
An explosion from a suspected Boko Haram landmine has left at least two staff of the Transmission Company of Nigeria (TCN) critically injured in Borno State.
The incident occurred when their vehicle ran into the landmine at Mainok in Kaga Local Government Area of Borno State and caused a huge explosion.