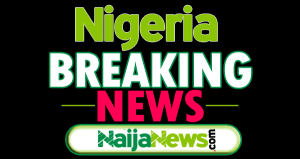 This is a round-up of some-breaking news in Nigeria Today, Wednesday, 19th, August 2020.
Mali President Ibrahim Boubacar Keita & Prime Mininster 'Arrested'
Malian President Ibrahim Boubacar Keita and his Prime Minister, Boubou Cissé, were "arrested" late Tuesday afternoon in Bamako by mutiny Soldiers supporting the opposition.
"We can tell you that the president and prime ministers are under our control. We arrested them at his home " (at the home of the Head of State), said a soldier, who requested anonymity.
Gunmen Attack Imo State Gov. Hope Uzodinma
The convoy of Governor Hope Uzodimma was attacked yesterday while on his way to the 34 Attilary Brigade in Obinze, to inaugurate an officers mess built by the state government.
The thugs who were armed with various ammunition had claimed to be staff members of the Imo State Oil Producing Areas Development Commission (ISOPADEC).
NCDC Reports 410 New Cases Of COVID-19
The Nigeria Centre for Disease Control, NCDC, has reported four hundred and ten new cases of COVID-19 pandemic in Nigeria.
The health agency at exactly 11:20 pm on Tuesday night, August 18 confirmed the new cases in on its official account on the microblogging site, Twitter. The development brings the overall confirmed cases of the dreaded disease to 49,895 in Nigeria, Naija News understands.
Ondo2020: INEC Reveals How It Intends To Tackle Vote Buying
The Independent National Electoral Commission (INEC) in Ondo State has noted that it is cooking up stringent measures to curb the act of vote-buying and violence, even as the October 10 governorship election in the state approaches.
Through the commission's Resident Electoral Commissioner, Rufus Akeju, the process has commenced through voter education across the state.
Edo 2020: Obaseki Deceived Osinbajo, Edo People And Me – Oshiomhole Says