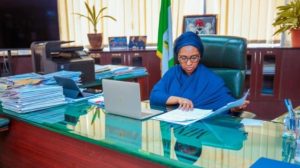 The Federal Government of Nigeria spent 97.5 per cent of its January-May revenue on debt.
According to the 2021 budget call circular released by the Budget Office, the Federal Government received a total revenue of N1.62 trillion instead of the current N2.62 trillion.
In the last five months, N1.58 trillion has been disbursed; that is 97.5 per cent of the N1.62 trillion in revenue.
In June, the International Monetary Fund (IMF) predicted that debt servicing would gulp the entire Federal Government's revenue.
According to the document, the Federal Government has spent N3.98 trillion in five months; N1.79 trillion has been set aside for non-debt recurrent expenditure, including salaries, pensions and overheads.