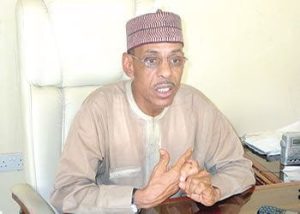 The Northern Elders Forum (NEF) has called on President Muhammadu Buhari to act now as the country is currently divided along tribal lines.
Naija News reports that NEF made the call through its spokesperson, Hakeem Baba-Ahmed.
In a post on Twitter on Saturday evening, he called on President Buhari to act swiftly as the country is being "set on fire".
Baba-Ahmed said Nigerians living in any part of the country must be protected, adding that there will not be any attack on southerners living in the north as a response to the alleged attack on northerners in the south.
"Attacking innocent southerners living in the north will not be the right response to attacks on northerners in the south," Baba-Ahmed said.
"We should demand that Nigerians, wherever they are, must be protected. President and Governors: Do something, NOW! They are setting the country on fire under you!"
Recall that three people were reportedly killed in a clash between Hausa speaking people and the Yorubas at Shasha Market.
It was learnt that the disturbing event led to the destruction of shops and properties by hoodlums who took advantage of the clash. It was reported that residents were forced to flee the troubled area around 5:30 pm.
Some lucky residents were said to have hurriedly picked a few clothes with them as they were unsure whether the violence would not escalate. Confirming the report to newsmen, police operatives revealed that one person died in the attack, contrary to the claims by traders.