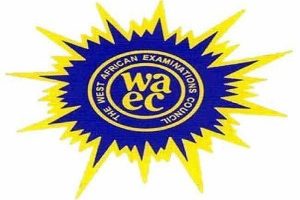 The West Africa Examination Council, WAEC, commenced today 17th August and is scheduled to run till September 7th.
However, a leaked mathematics question paper allegedly circulated on social media, Sunday night.
Nigerians have taken to Twitter to react, see reactions below:
WAEC maths paper scheduled for today has leaked since weekend according to sources. See the paper here.
What kind of a country is this for God's sake??? I hope the people responsible will be investigated and punished as appropriate. pic.twitter.com/5w6bpMQPis
— Olusegun Iselaiye (@iotama22) August 17, 2020
Country where presidential speeches dey leak before him broadcast am, wetin be ordinary WAEC

— IT Newbie (@linusomadu) August 17, 2020
Looking at this questions and wondering how I passed my WAEC in one sitting pic.twitter.com/AjVqRpVZV0

— bidemi || Cyborg (@harbidemi01) August 17, 2020
i can't even look at it cause it will give me serious headache

— Yiujin✪ (@Iameuqene) August 17, 2020
This tweet is already trending in a way
I would like to address this by saying
This is misinformation and misleading

Should a human being be issued a death certificate until he/she is confirmed dead ?
We aught to confirm informations as well as their sources before we spread

— OWAR (@Soul_Mechanik) August 17, 2020
This post would have made more sense if it was after the exam and has been confirmed to match with the leaked questions
I understand that we are all vigilant and concerned citizens but even at that a post like this without a solid prove only tend to devalue the integrity and

— OWAR (@Soul_Mechanik) August 17, 2020
See statistics sef ahhh I go fail dis one baje baje pic.twitter.com/Gep2bFy8jS

— Mayor Of Jalingo (@Mazi_Spice) August 17, 2020
This is very bad. We are just destroying the image of our country everyday. This is one of the reason why other nations are not treating us well. Is this the change they promised us?

— Sunday Ogundele (@sundayone1) August 17, 2020
We will await official statement from @waecnigeria. If true, those involved in the leakage must be investigated and punished as necessary.

— Olusegun Iselaiye (@iotama22) August 17, 2020
Fake mehn since 2017 waec has adopted question and answer method of printing exam paper ….like each question and a space to solve it for all subjects so why is 2020 math looking like this

— Nabeel Akanfe (@AkanfeNabeel) August 17, 2020
Going through the questions, mehn these thing is hard oh

— Yargata (@DagwaNanlop) August 17, 2020
I can attempt most of it and I'm sure to get 70% correct. But these aren't easy questions sha .

— Frau of Lagos (@chum_chum__) August 17, 2020
Even olodo like us should be able to do 8,9,10 and 11 sef …this can't be this year own abeg

— EleponMeffa (@BOD_HandsumBlaq) August 17, 2020
I'm not concerned about the leaked question
I'm just happy that CIROMA CHUKWUMA ADEKUNLE finally passed WAEC after 20+yrs….Something to be happy about in 2020 pic.twitter.com/oHRK9FbN9i

— BAMIYO (@base_ayo1) August 17, 2020