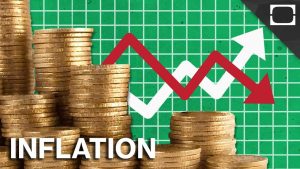 The consumer price index, (CPI) which measures inflation increased by 12.56% (year-on-year) in june 2020. This 0.016% higher than the rate of 12.40% recorded in May 2020.
June 2020 CPI/Inflation report published @ https://t.co/jdY0Q10Xha

MONTH ON MONTH:
Headline Inflation at 1.21% in June 2020 from 1.17% in May 2020. Food inflation at 1.48% in June 2020 from 1.42% in May 2019. Core Inflation at 0.88% in June 2020 from 0.86% in May 2020 pic.twitter.com/Qphpx2EZji

— Dr Yemi Kale (@sgyemikale) July 17, 2020
According to the National Bureau of Statistics (NBS) via its official twitter handle, the Headline index increased by 1.21 percent in June 2020. This is 0.04 percent rate higher than the rate recorded in May 2020 (1.17 percent).
According to the report, the percentage change in the average composite CPI for the twelve months period ending June 2020, over the average of the CPI for the previous twelve months period was 11.90 percent, representing a 0.11 percent point increase from 11.79 percent recorded in May 2020.
The latest report explicitly means that the purchasing power of Nigeria on product keeps reducing and their capability to get the same quantity of goods keeps reducing.
However, it will be great to note that Inflation in Nigeria has been on the rise since August 2019 when the country shut its land borders with its neighbours to curb smuggling. It later became worse with the effect of the novel coronavirus on the global economy.