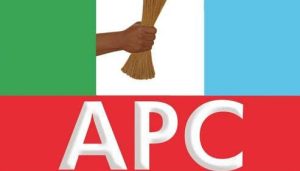 The All Progressive Congress (APC) has picked Indirect mode of primaries for Ondo State governorship election.
Naija News Understands that ten out of the twelve approved aspirant finally agreed to the indirect mode of primaries at the peace parley organised by the parties chairman of the Election Committee and Kogi Governor of Kogi State, Yahaya Bello.
Bello while speaking after the peace parley meeting stated the indirect mode of primaries has been agreed by all the aspirants.
Bello said: "On the issue of the mode of primary, this has been settled by the previous NWC and ratified by NEC, which gives the opportunity to the state executive committee to chose the mode of primary that they would want. This has been settled.
"The Ondo Primary election would be conducted via indirect mode. This was the option chosen by the Ondo State chapter of the All Progressives Congress (APC) and ratified by the National Executive Committee (NEC) of our great party in the last meeting. So, we are going for an indirect primary."
However,Chief Olusola Oke, the Unity Forum governorship aspirant of the All Progressives Congress (APC), is currently absent at the ongoing peace parley of all the governorship aspirants of the party.
Also absent at the meeting is Jimi Odimayo and Olayide Adelami.
The meeting which is being held at the Heritage Hotel in Akure and presided over by Niger State Governor, Abubakar Sani Bello, is to see how the party could be united after the primary scheduled to hold next Monday.
Spokesman for Chief Oke, Rotimi Ogunleye, said his boss was on a campaign tour of local government areas to woo party members for votes.