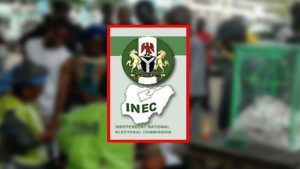 The Independent National Electoral Commission (INEC) in Ondo State has noted that it is cooking up stringent  measures to curb the act of vote-buying and violence, even as the October 10 governorship election in the state approaches.
Through to the commission's Resident Electoral Commissioner, Rufus Akeju, the process has commenced through voter education across the state.
Akeju who spoke today at a training in Akure, said the election will be credible and conclusive.
In 2016, Widespread vote-buying and other electoral malpractices were reported at governorship election in Ondo state
All the parties were allegedly involved paid for votes, which introduced the slogan of "gbowo ko se obe"(collect money for soup) into the political campaigns in the state.
Rotimi Akeredolu won the election on the platform of the All Progressives Congress.
But Mr Akeju said the commission was ready to conduct a free and fair election, devoid of any form of malpractice.
He also urged the youth in the state not to be used by politicians for thuggery and violence before, during and after the election.