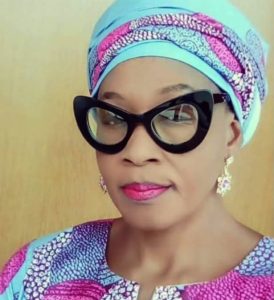 Controversial Nigerian journalist, Kemi Olunloyo, has taken to social media to react to the  dramatic action that played between Former Minister of Aviation, Chief Femi Fani-Kayode and a journalist of daily trust
Naija News reported that  Fani-Kayode angrily described a journalist as very stupid after the man asked him a question during a press conference.
Naija News understands the journalist had asked Fani-Kayode who was financing his tour of the South-South states.  However, the former Minister felt insulted by the question and angrily talked back at the journalist, describing him as a stupid person who asked a stupid question.
Femi Fani-Kayode @realFFK here rampaging and denigrating a journo for asking him a simple question, "who is bankrolling your PR junkets these days?". You have to blame the other journalists who sat there and even blamed their colleague for doing his job! #Shame #RevolutionNow pic.twitter.com/GuJJ1eT3TB

— Omoyele Sowore (@YeleSowore) August 25, 2020
He went ahead to describe the male reporter as someone with a small mind for daring to ask him the question, adding that he takes money from no one but gives to others.
However, reacting to the drama Kemi Oluloyo stated that she Investigated the @realFFK Journalist Ejor Charles from Daily Trust. she found out that the daily trust journalist was  allegedly paid by the opposition to "ridicule" and disgrace FFK.
See the full reaction on her twitter page.
Standby…
C: @realFFK blasts a Daily Trust Journalist. pic.twitter.com/gZcdHMT8Q5

— Dr Kemi Olunloyo#Kemitalks (@KemiOlunloyo) August 25, 2020
#BREAKING I Investigated the @realFFK Journalist Ejor Charles from Daily Trust. You my fans asked and I have responded. My SHOCKING response. He was allegedly paid by the opposition to "ridicule" and disgrace FFK. He confessed after apologizing at the press conference#kemitalks pic.twitter.com/7EZwrwqk07

— Dr Kemi Olunloyo#Kemitalks (@KemiOlunloyo) August 25, 2020