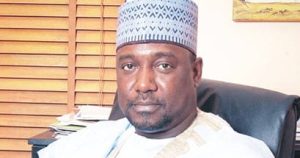 President Muhammadu Buhari-led government and the Niger State Government have reached out to the bandits who abducted students and staffs at the Government Science College Kagara, through a third party, Daily Trust reports.
Naija News had earlier reported that bandits stormed the school premises and abducted 27 students, 3 teachers, two non-teaching staff and 9 family members of the staff staying in the quarters.
One of the students, Benjamin Doma was killed while trying to escape. The kidnappers thereafter took the victims into the bush.
This is coming less than three months after the kidnapping of over 300 students at Government Science Secondary School, Kankara in nearby Katsina State.
The students were released a few days after amidst allegations that ransom was paid, a claim that was denied by the federal and Katsina State governments.
Sources familiar with efforts to rescue the Kagara victims, who spoke on the condition of anonymity noted that a decision was reached to use back door channels to secure the release of the abductees.
One of the sources disclosed that government have reached out to some Fulani leaders and repentant bandits who have contacts with the bandits in order to negotiate the release of the victims.
It was gathered that two prominent repentant Fulani bandits from Katsina and Zamfara States have been contacted to reach out to the kidnappers.
"Already some breakthroughs are being made. We were able to establish that the abductors were Fulani boys from one of the camps in Kaduna forests, bordering Niger to the south and Zamfara to the north. We have made contacts already," one of the sources said.
"But the major snag now is getting them to agree easily because in Kaduna there is no trust between the bandits and the government. But persons with the reach are working on creating an avenue to sit with leaders of the abductors, the elders who can force them into acceding to the request," he said.
A senior security official said air patrol has been intensified along the borders between Kaduna and Niger State.
"There is vast forest traversing Katsina, Zamfara, Kaduna and Niger States, which makes movement along the corridor very easy for the bandits operating in those states," he said.
Meanwhile, the names of the students and staffs of the Government Science College, Kagara, Niger State abducted in the early hours of Wednesday has been released.