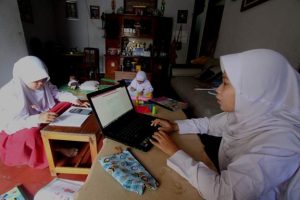 The Saudi government has decided that students should start studying at home online instead of going to school.
The Saudi Gazette reported that the country's education minister, Dr. Hamad Al-Sheikh, had said the students would start studying for seven weeks, "if there is a need to extend it, then we would extend it," he said.
The Ministry of Education has announced the launch of a 'Madarasati' curriculum, which will be used by students to study.
Students are expected to begin class on August 30.
The government has taken this step in an effort to contain the spread of COVID-19.
All schools in the country have been closed since March 9, 2020