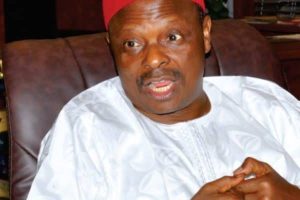 President Muhammadu Buhari has been warned by former Governor of Kano State, Rabiu Musa Kwankwaso that Hunger, Insecurity and Unemployment will increase as a result of the increase in Fuel and Power costs.
The former Governor stated this during an interview with BBC Hausa on Friday.
The Peoples Democratic Party Chieftain added that there is no reason to justify the increments.
In his words; "Most countries of the world are providing palliatives to help ease the hardship of COVID-19 pandemic, unfortunately Nigeria is increasing petrol and electricity prices. You hardly get anyone in support of this policy," he added.
The former Lawmaker added that it is not wrong for the government to reverse an unpopular decision in the best interest of the people.
"Running government involves generating revenues and expenditure, so the best thing the government could do is to stop the leaks in the system and not tax citizens. People would be more happy, had the government did this," he said.