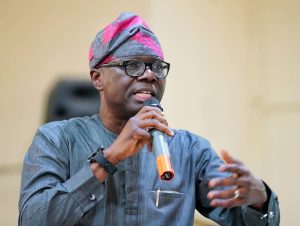 Governor of Lagos State, Babajide Sanwo-Olu has cried out over Poor representation of Lagosians in federal appointment.
Naija News Understands thatS Sanwo-Olu expressed his displeasure when he received the Honorable Commissioner representing Lagos State at the Federal Character Commission (FCC), Hon. Abdulwasiu Bawa-Allah, on Wednesday, at the State House, Marina.
He vowed that his administration would be making necessary moves to address the inadequacy, which, he said, offended the spirit of fairness, equity and federating balance.
"It is a shame that Lagos, which is Nigeria's economic and industrial nerve centre, and which has the largest population has been short-changed in this national commission. The popular narrative about Lagos is that, people think we are okay in terms of resources and infrastructure. They think we have been taken care of. This is not the case.
"Lagos is accommodating to all but the resources available is not enough to cater for all. The challenges facing us are enormous. Our citizens need to be given their proper space in line with the spirit of fairness and the mandate of the Federal Character Commission.
Sanwo-Olu stated further that Bawa-Allah's appointment was "timely and came at a period the State was making efforts to bridge the deficit in its federal representation."
"With your calibre and the knowledge of these shortcomings, we are expecting that this unfair narra