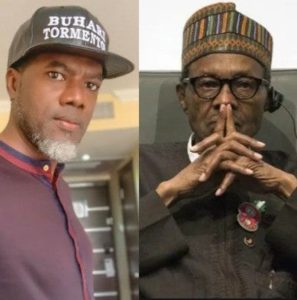 A former Presidential media aide, Reno Omokri, says the Federal Government cancelled WASSCE 2020 because President Muhammadu Buhari "does not have a WAEC certificate."
Naija News reports that the Minister of Education, Mallam Adamu Adamu, had disclosed to State House Correspondents on Wednesday after the week's virtual Federal Executive Council (FEC) meeting that Nigerian students will not write WASSCE 2020.
The Education Minister said he would prefer Nigerian students to lose an academic year to expose them to dangers as Coronavirus continues to spread in Nigeria.
Apart from the final year secondary school students in Nigeria not participating in the forthcoming West African Examination Council (WAEC) examinations, the Minister also said there is no date for school resumption yet.
Reacting to the decision of the Federal Government in a tweet on the micro-blogging site, Twitter, on Friday, Omokri said the cancellation of WASSCE 2020 is evil and is only a "plot to spread illiteracy so that we can all be Almajiris."
The former Presidential aide wondered how the President allowed the ruling All Progressive Congress (APC) to hold their mass rally yet allow schools to remain closed, stressing that this is why "Nigeria is the World's headquarters for extreme poverty."
Omokri said: "How can Buhari say WAEC exams won't hold this year, yet Edo and Ondo elections will hold? Which is riskier? Exam or elections? APC held a mass rally. Yet, they close schools. No wonder Nigeria is the world headquarters for extreme poverty?
"Because Buhari does not have a WAEC Certificate, he wants to punish the whole country by depriving Nigerian youths of having their own WAEC certificates. He wants to spread illiteracy, so we can all be almajiri. Never! The cancellation of WAEC is evil! Buhari wants elections to hold, but doesn't want WAEC to hold. He can borrow $500 million to upgrade NTA so he can spread propaganda, yet is unwilling to spend that same amount on education so we can spread proper agenda! What a wicked government!"
"Every Friday, millions of Nigerians sagely attend Jumat prayers. Each Sunday, millions more practice social distancing in churches. If we can go on with religion, why can't we go on with education? Cancelling WAEC makes no sense! We don't want to be like Buhari!"