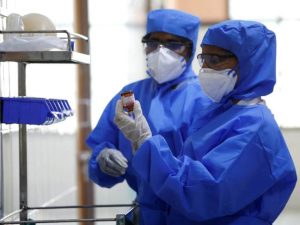 The federal government has revealed why it relaxed the lockdown that lasted about two months.
Speaking today during media briefing by Presidential Task Force (PTF) on COVID-19, the the coordinator, Dr Sani Aliyu explained that the Government because the economy was collapsing
Aliyu also made it clear that Nigeria is still in the middle of the spread of coronavirus.
"We relaxed the lockdown not because COVID-19 has gone, but to ensure the economy does not collapse.
"We would not sit back and allow public safety to be endangered by a few people," he said.